Health
ePharmacy: A New Face of the Pharmaceutical Industry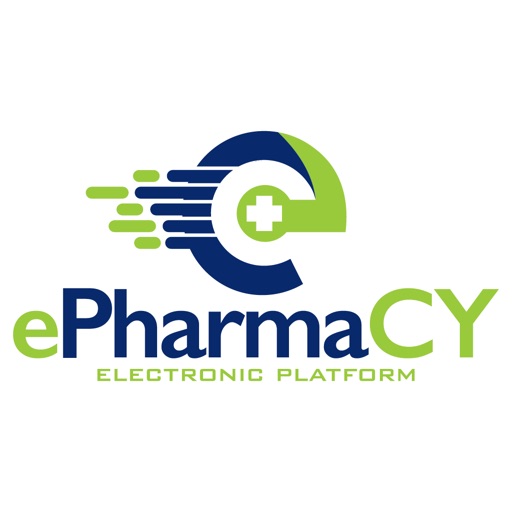 ePharmacy is unlike any other e-commerce platform where individuals can order medicines online and get them delivered to their doorstep. Online pharmacy or ePharmacy is similar to a conventional medical store where people need to show/upload their doctor's prescription online to get the specified medicines.
In the digital age where almost everyone relies on e-commerce stores, the medical supply segment was not left behind. As a revolutionary change in the medical sector, ePharmacy offers drug deliveries with minimum to no additional costs at one's desired destination. Fortune Business Insights notes that the ePharmacy market size is expected to grow to USD 177,794.9 million by 2026 with a CAGR of 17.3% from 2019 to 2026.
How do these pharmacies Work?
Patients download applications on their mobiles as the first step. A copy of the scanned prescriptions must then be uploaded to the system to request drugs. A person from the registered pharmacists oversees each medicine request fed into the system.
Pharmaceuticals are delivered to patients based on the prescriptions sent by pharmacists registered with the pharmacy in the region. This unique technology can be used on mobile and online platforms and is secure and simple.
Advantages of an Online Medical Store
Online pharmacies make ordering prescribed medicines convenient. The ordering process is easy and rapid. It is beneficial for people who live far away from a conventional medical store such as the disabled and senior population for whom walking to stores can be difficult.
Furthermore, shipping these medicines is inexpensive. Another benefit of such pharmacies is that it offers confidentiality and privacy. For those who are reluctant to speak to their doctors and pharmacists, this can be a helpful way.
Furthermore, consumers can order drugs without the embarrassment of sensitive topics such as adolescence or sexuality.
In addition, it offers a significantly broader selection of options than a regular pharmacy. Although it is impossible to find every drug in a physical pharmacy in a given location, general drug stores have a far larger selection of medicines.
A drug verification technique is used by most legal retailers that deal with ePharmacy. The stores obtain a prescription from the patient's doctor or arrange for medication delivery after completing a health questionnaire. Before being delivered, these questionnaires must be approved by a doctor.
The information provided by some online pharmacies on medications and illnesses is valuable. It includes essential links to medical resources, government entities, universities, and beneficial information.
COVID-19 Impact: Market Witnesses Surge Due to Strict Social Distancing Mandates
During the COVID-19 pandemic, the ePharmacy market share is expected to skyrocket. Attributed to lockdown and travel limitations as well as fear of getting the coronavirus, people have become more reliant on online pharmacies to purchase both over-the-counter and prescription drugs.
Furthermore, virtual-based teleconsultations are increasingly replacing in-person medical sessions, resulting in digital prescriptions. Similarly, key players are proposing various strategies to combat the pandemic.
E-pharmacies' Ability to Deliver Inexpensive Medical Products is a Driving Force for Market
A huge patient population worldwide chooses home delivery of medical and healthcare supplies due to the unavailability of some drugs in retail & medical stores.
Furthermore, ePharmacies reduce the reliance of chronically sick patients and the elderly on third parties to obtain healthcare supplies and medicines. Additionally, rising internet literacy is expected to improve market sales.
Online stores have attracted a large consumer base in both developing and developed countries, owing to the expanding reach of e-commerce.
AI in SaaS industry provides the chance for security services that reproduce and learn from new security fears spontaneously.
Millennials today heavily rely on online purchases of commodities such as over-the-counter medications and cosmetics. Moreover, due to the introduction of algorithms, new information technology, and tools that offer better user experiences, numerous startups are springing up across the world.
Artificial intelligence-based technologies are expected to enhance consumers' surfing experience in the market. These reasons are projected to contribute to the global ePharmacy market growth.
Are ePharmacies a Sustainable Choice?
Telemedicine, which has given access to the best doctors at the touch of a button, is one of the progressive technological models that have grown in the previous few years.
E-pharmacy is another innovation that has established itself as a viable healthcare strategy. However, the question is whether or not this paradigm is here to stay.
The ease of accessibility to rare drugs, fast deliveries, trusted and licensed sources, and easy payment gateways are factors that make these portals a sustainable choice in all demographics. However, in rural and peri-urban areas, lack of access to safe medicines and superior healthcare services is a key barrier that limits the market growth.
Written by-
Purva Sandel
Purva Sandel is an interior designer but a writer at heart. Her interests are to travel and explore different cuisines. She is passionate about reading, writing, and listening to good music.