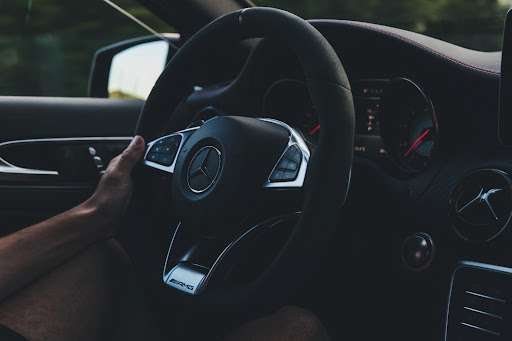 Driving School in Seattle! Becoming a new resident in Washington State requires changing the old license to a WA driver's license within thirty days. It is a traffic infraction to drive without a WA State license and can attract a large fine.
Some Individuals may want to improve their driving skills, while others are first-time learners. Seattle driving schools offer a variety of driver education programs approved by the Department of Licensing (DOL).
DOL Applicable Fees
Drivers who have completed their driving course require a valid permit and DOL number to take the exams. Sometimes, the driving school pays the knowledge and skills test fees as a package. For a student paying directly to DOL, the knowledge test costs between $25 to $40 while a skills test plus sixty minutes of pre-practice is between $104 to $149. 
DOL charges a $35.00 application fee for a driving license plus a $9.00 per year issuance fee totaling $89 valid for six years for a standard driving license. It is advisable to apply for an Enhanced Driving License or ID, which can be used as a passport to leave or enter WA State by land or sea. A $35.00 application fee plus a $13.00 per year issuance fee totaling $113.00 for six years.
Programs Offered in Seattle Driving Schools
The objective of a good driving school is to offer training that prepares students for their driving exams. At the end of the driving course, a student has developed the ability to assess road risks and safe, defensive driving habits. Many of the driving schools in Seattle offer the following driver education programs as guided by the DOL:
Teens Driver Training
The approved curriculum expects students to undertake classroom theory and instructions for two hours per day to complete thirty hours. Students get behind-the-wheel (BTW) training to prepare for safe driving challenges. The driving school's experienced instructors take the students through a one-hour observation as another student drives the vehicle.
At the end of the program, the driving school instructor issues a certificate of enrollment. This helps the student acquire an instruction permit. Teens may require their parent's signature granting permission to get an instruction permit.
Average Costs
The average cost for most all-inclusive driving schools ranges from $200 to $800. Driving schools will often charge a separate fee for Behind-the-Wheel training. This can depend on the amount of time the driver spends on the road and the level of the course they are taking.
Teen driving classes are likely to cost more than defensive driving classes due to the high risk of accidents. Adding a teen to an insurance policy can also factor into the cost of driving courses. The cost of driving courses may be lower for adults, depending on the reason for enrollment.
Adult Driver Training
Instructors train adult drivers to become the best drivers possible and conversant with the WA State's traffic laws. The adult drivers curriculum is coined to fit the individual student's interest and depends on whether a Standard or Enhanced Driving License.
Defensive Driving Classes
Defensive driving classes can be taken either online or in person. The training is for individuals who know driving but desire to enhance their driving skills. School instructors train the students specifically on defensive driving techniques to improve safety on highways. The cost of driver education programs varies from one driving school to another.
Choosing a Good Driving School
Getting a driver's license is an achievement of a lifetime, and proper training determines the kind of driver you will become. A good driving school must have certifications with qualified coaches. The school of choice should offer a WA State-approved curriculum and be a testing center.
Are you a teen or an adult looking for driver training in your area? Enroll in a professional driving school for a course that will mentor you as a safe driver.