Marketing
How Much Disability Insurance For Veterinarians Should I Have?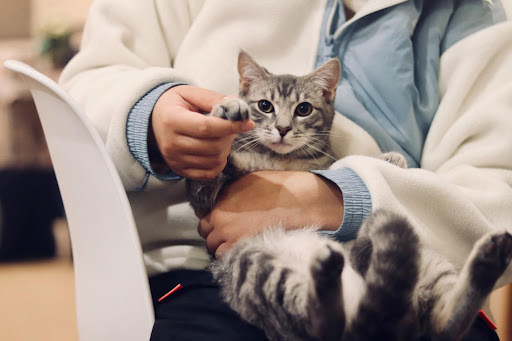 Disability Insurance For Veterinarians! Accidents, injuries, mental illness, and diseases like cancer can happen to anyone leaving them disabled and unable to work. Veterinarians aren't exempt from such unfortunate occurrences.
Insurance coverage can repay a percentage of your income when you are unable to work because of a disability. Here's an overview of disability insurance for veterinarians.
Types of Disability Insurance for Veterinarians
Disability insurance is precisely what the name suggests: coverage designed for those unable to continue work due to a disabling condition. Veterinarians can rely on these insurance policies to provide a portion of their income as they recover.
Before determining how much insurance is needed, you should identify existing options. Vets have two types of disability insurance policies: short-term and long-term.
a) Short-Term Disability Insurance
Veterinarians who are temporarily disabled can leverage short-term disability insurance. Such policies are often offered through the employer, but the benefits may be limited.
Short-term disability may also cover maternity leave and is paid for the specified duration, usually up to three months. If the vet doesn't recover within the allocated period, they can purchase long-term policies to continue receiving benefits.
b) Long-Term Disability Insurance
Long-term disability insurance starts after the short-term coverage ends, usually after several months. Some employers offer long-term coverage, but vets often need to purchase policies privately.
Long-term disability pays a portion of the vet's income for as long as they are disabled. The policy ends when the vet has recovered and gone back to work. Most long-term disability insurance policies cover policyholders for a few years or up to retirement age.
How Much Disability Insurance Should I Have?
Disability insurance policies pay part of your salary, usually up to 60%, but each cover is unique. Veterinarians should research insurance options, carriers, and features to ensure they receive adequate protection that suits their budget.
Most premiums range from a percentage of the gross income, and features vary depending on the policy. Vets should look for the following features and riders for their long-term insurance:
1. Own Occupation
Veterinarians can use their own occupation policy to get benefits when they aren't able to work in their specialty field. Own occupation policies will offer benefits even if the vet takes up another specialty or occupation position.
Some carriers refer to the policy as Regular Occupation or Your Occupation. Watch out for policies featuring "Any Occupation" restrictions.
Such restrictions are common with long-term employer-funded disability insurance policies. Any occupation policies will cease or reduce the payments when you take up a job in another specialty or occupation.
2. Non-cancellable/Guaranteed Renewable
A non-cancellable disability insurance policy will cover the veterinarian for as long as they're disabled, provided they pay the premiums.
Without such riders, the insurance provider may cancel payments if a material change develops. Examples of material changes include suffering chronic illness and falling into certain health classes.
Guaranteed renewable policies will help you receive monthly benefits without the potential of cancelation. Non-cancelable policies can protect you if the disability leads to other health conditions that leave you reliant on other medical services.
The insurance provider will still expect a report informing them of your new health condition.
3. Income Adjustment/Future Purchase
Insurance coverage naturally grows as your career progresses. You'll receive a bigger benefit when you get a salary increase, and the premiums will increase to cover the added benefit.
Disability doesn't mean your salary will stagnate forever. Most carriers feature income adjustment or future purchase options to cover salary increases.
Such options allow disabled veterinarians to match salary increases and receive bigger benefits, even if they aren't working. Vets who opt for income adjustment and future purchase coverage won't need additional underwriting.
The premiums will increase. Such policies suit young vets and those finishing internships and residencies.
4. Other Long-Term Disability Riders
Insurance carriers offer various other long-term disability riders that are typically left out of standard packages. Popular examples include insurance for mental disorders and substance abuse, which can provide benefits for several years.
Residual disability riders offer benefits if you're able to return to work but not to the full capacity due to the disability.
Business overhead insurance applies to vets who own their practice. The policy covers the cost of running the business, including rent, payroll, and utilities.
Cost of living adjustment is another rider that ensures the benefits keep up with inflation. You should ask the insurance carrier about existing riders and review each option to determine whether it suits your needs.
Disability Insurance for Veterinarians
Veterinarians looking for disability insurance should focus on finding policies customized to their needs since no standard coverage suits everyone. Working with reputable companies can reduce the effort of finding the best disability insurance for veterinarians.
Choose companies that can design custom flexible plans and keep tabs on new developments to adjust. You should start with a thorough consultation before buying any policy.