Marketing
What to do if Your Branding Doesn't Match Your Message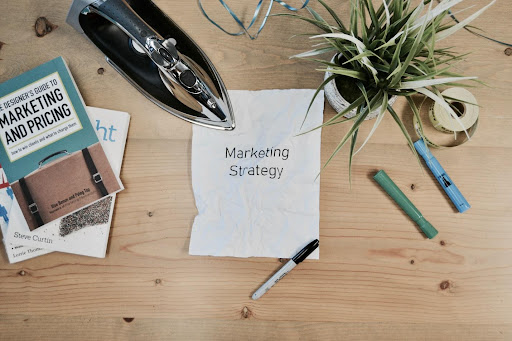 Branding Doesn't Match Your Message! To create a brand design that stands out, you'll want to make the message consistent. Staying relevant includes knowing what to do if your brand doesn't match your message. You will need to make some significant changes in your brand design fails to complement your business story.
Your message should resonate with your audience and advertise what's unique about your enterprise. The message should portray the beliefs around which your brand's image, identity, and strategy revolves.
It's tricky to maintain uniformity within your business's brand messaging, especially when working with multiple content creators. You can overcome that by honing in on consistent communication to help your brand's strategy be competitively positioned.
How Do You Fix Branding That Doesn't Resonate With Your Business Message?
In marketing, first impressions are everything. Branding speaks for your business even when you or your sales representatives are absent. This includes ad copies, calls-to-action, social media, or web content.
You may need to develop new brand messaging practices if clients cannot understand your services. Many market audiences relate to or define your company by your intentions and branding, rather than outcomes.
A provider of technological devices bases their business identity on the innovative solutions offered to clients rather than on their products. Businesses like this rely on their reputation. Your image, based on marketing techniques, automatically forms in your audience's mind's eyes.
Here are four ways to successfully match branding with a message. These include:
Consistency in Communicating Your Brand's Values
You create a solid image by communicating values that align with your business's target audience through consistent brand marketing. If your branding message complements your mission, you have a powerful tool for attracting consumers who identify your offering.
Make your mission known through social posts, newsletters, adverts, blogs, and other external communication. A mismatch risks your brand's reputation and loyal relationships.
Give Precedence to Capitalizing on Customer Loyalty
Customer relationships provide a lot of room to develop loyalty. Brand messaging is a key part of this effort. Take time to manage the brand's reputation with its consumers proactively as you sell your business's products or services.
Your business has ample opportunities to edge out competitors within your market segment with sufficient customer loyalty. You can develop strong conversion rates and consistent messaging to relate to your consistent customers and appeal to new customers.
Use brand messaging that motivates your clients, seeking their honest feedback for you to make improvements.
Have a Damage Control Plan
Have a plan ready to prevent damage to your business image or message. Avoid fuelling the fire by responding negatively to any bad press or social commentary. Genuine explanations or apologies can help control your brand's image and identity. Reviewers may forgive and forget any perceived infractions.
Start by understanding the points raised, discuss the issue with your team, and give a detailed response. Make it known you're working on the issue by acknowledging the reviewer's frustrations. You might offer reimbursements or refunds if applicable. Use consistent branding to remind customers of your brand's appeal.
Control Your Search Engine Position with SEO Investment
Search Engine Optimization can help your business identify the form of branding that appeals to your customers. SEO is key to building your reputation and connecting with a loyal client base.
A proper SEO strategy can help you to improve your game and stand out among your competitors in keyword searches. This will assist you in updating and building your message. You can hire branding consultants to improve your web, blogs, social media, and newsletter messaging.
Build Brand Design
Your branding message can benefit from the creative touch of a marketing and brand solutions provider. You can establish a loyal customer base and develop a form of communication based on their needs. They prioritize your marketing strategy while communicating your unique business identity. A consistent brand design will help your enterprise curate an image that reinforces your vision and goals.