Tech
Why Does Your Business Need Avaya IP Cloud Service?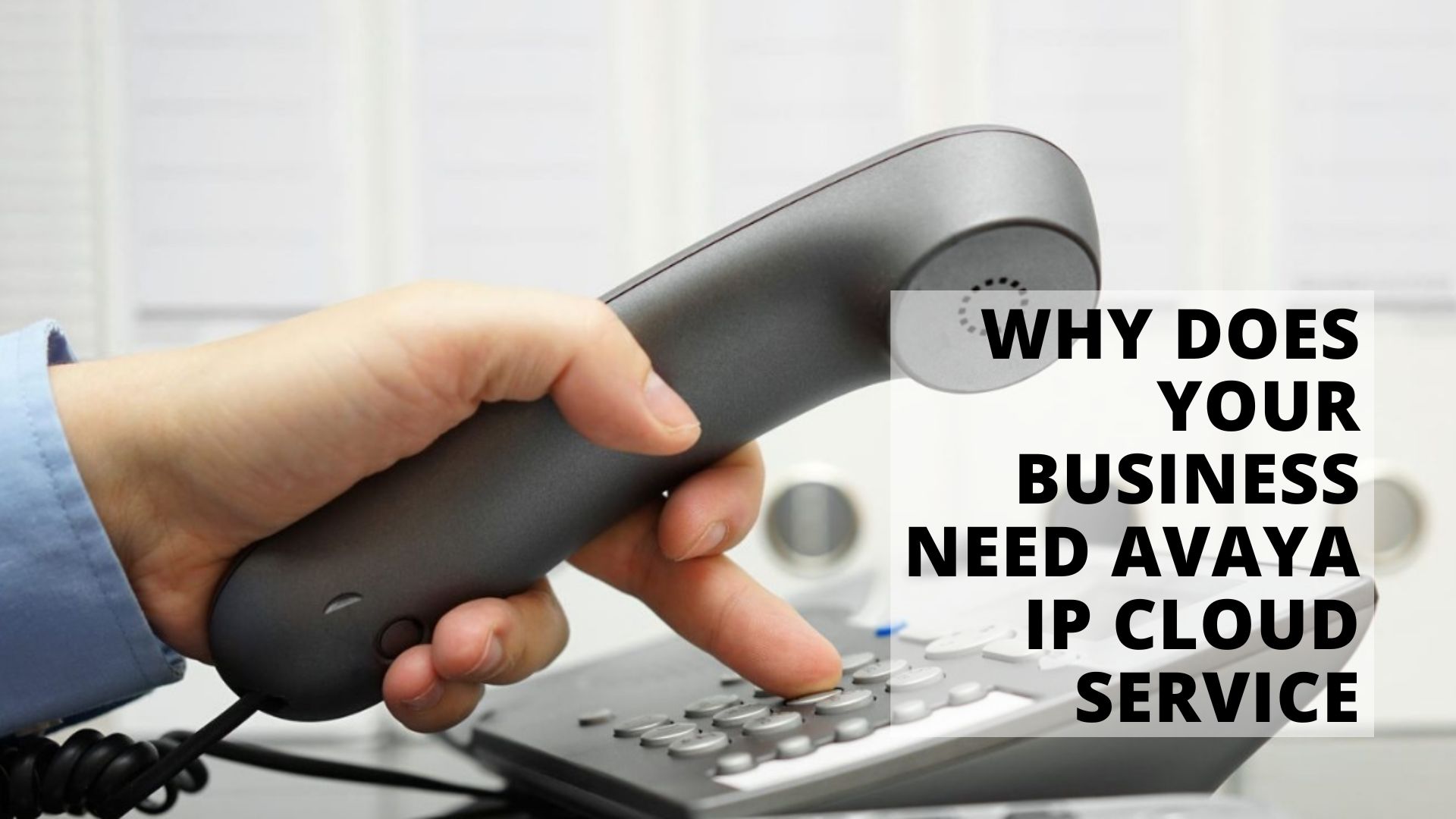 Avaya IP Cloud Service! Improving communication systems in corporate spaces may seem expensive. Therefore, many businesses face flexibility issues and no access to greater functionalities required for seamless business operations.
Also, the business owners get panicked thinking how running the businesses with poor communication because of an outdated system will result.
Here, the Avaya IP cloud services and solutions are available that help your business utilize internet connectivity and other resources at their best.
Avaya IP cloud acts as a complete communication solution enabling seamless video calls, SMS, and audio calls, and providing real-time analytics.
Let us begin discussing in detail how Avaya IP cloud services can help meet your office employee needs.
Reasons Your Business Needs to Invest in Avaya IP Cloud Services
Upgraded Functionalities
Mobility is essential for the effective functioning and enhanced productivity of every employee at the workplace. However, it requires accessibility to cloud solutions that enable them to communicate and connect with others from anywhere, at any time.
Avaya IP cloud comprises features and functionalities like :
Analytics to gather insights into workflows.
Voicemail association with the notifications and emails.
Easy third-party integrations.
All of this integrates the interactions on one solution, no matter it is web calls, messaging, video conferencing, etc.
The best thing is it can be easily integrated into the existing applications as well. As a result, the administrative load is reduced and simplified business workflow is achieved.
Different Tools for Employees
Avaya cloud office comprises several tools that help employees execute several operations with ease. For example, these tools:
Possess extensive features and capabilities for all business sizes. This ensures easy communication and collaboration as required by the teams.
Are cost-efficient, require minimal maintenance, and easy-to-use. Easily adapts to everyday changing business requirements to ensure the workforce is readily available for any unplanned circumstances.
Easy Scalability
Business is all about ups and downs. However, being a business owner, you will always strive to grow each day and for this, flexibility is required.
Sending an IT professional to the employee's remote location for any modifications is not acceptable anymore. This results in businesses and employees being locked in inflexible environments. Furthermore, business operations and productivity hinder a lot.
Hence, investing in Avaya IP cloud service is a great idea. It is easy to adapt. No matter whether your business works remotely or keeps changing seasonally, your business operations can be seamlessly scaled up according to every changing need.
The Avaya-hosted phone system adds flexibility by offering features like follow me, voicemails, call routines, and more.
Also, several other technology solutions for data retrieval, storage, quick texting, and video conferencing can be added to these phone systems. Isn't it great!!
Improved Collaboration
Avaya technology allows all the teams to work closely in the office environment. The IP phones and their extensive features like call forwarding, noise cancellation, call waiting, and conferencing enable simplified communication.
More and more businesses these days are preferring working from home. Hence, having a solution in place for better connectivity among the team members.
Avaya IP cloud service ensures the remote staff collaborates the same way the workforce in the office does.
Streamline Multi-Location Management
Avaya Cloud Office setup is easy to handle using a mobile app or web interface and from any geographical location.
This way, the need for IT people to visit employee locations for maintenance purposes is eliminated. As a result, the cost is saved and the hassles to deal with the same concern separately at different locations are reduced.
Easy Setup and Expert Technical Support
Avaya cloud office is easy to set up. Are you just beginning with Avaya solutions or switching from existing ones?
All the already available tools can work as they used to and that too hassle-free. Furthermore, new features will be added ensuring increased work productivity and efficiency.
Even you get automatic notifications for the latest updates so you never stay behind on any technology. Also, their technical support is great with assistance available from more than 5,000 professionals. Isn't it great!!
Guaranteed Reliability
Avaya is a reputable service provider offering reliable communication services and solutions. Avaya, with the help of a skilled team, ensures they provide quality products that are affordable, robust, and advanced.
The reason is that IP technology ensures clear and quality sound as compared to conventional phone systems. As a result, your business can stay away from any communication interruptions and hassles.
Conclusion
Mobile apps have been outgrowing at a rapid pace. Thus, assuring exceptional experience for both staff and customers is no more challenging.
Investing in Avaya IP office services assure business of every size to achieve cost-efficient, scalable, and robust communication solutions.
Furthermore, you can leverage increased bottom line, added reliability, and service affordability. You simply need to determine the features required by your business to grow and deal with everyday challenges.