Gadgets
3 Point Slinger For Camera| Secret Facts That you Need To Know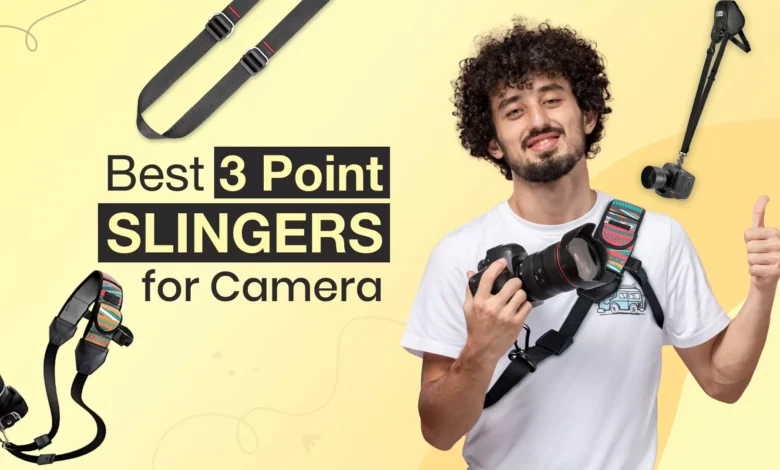 3 Point Slinger For Camera! As a photographer, you need to be able to capture stunning images in any situation. Whether you're shooting portraits in bright sunlight or capturing the beauty of a snow-covered landscape, your camera needs to be able to adapt and capture the perfect photo every time.
With the help of this camera, you can easily adjust your camera settings without having to move it from its regular spot.
The 3 point slinger for camera is a versatile tool that allows photographers to attach their cameras to tripods or other supports with ease.
It's also a great way to avoid having to use the neck strap when shooting handheld photos. Here are some secrets about this essential equipment that every photographer should know:
The camera is made from strong, durable materials.
It has a quick-release system that makes it easy to attach and detach your camera from the support.
The slinger also has an adjustable shoulder strap to make it easier to carry around.
How does it work?
The Point Slinger for Camera is a tool that allows photographers to position the camera in any angle they need without having to move the tripod.
This can be incredibly useful when shooting small details or shots that would otherwise be difficult to get without using a tripod.
What are the benefits of using this?
By using a 3 point slinger for camera, you will be able to create awesome shots that would otherwise be difficult or impossible to achieve. Benefits of using this equipment include:
1) Increased stability – Using a 3 point slinger for camera will increase your stability while shooting, which will help prevent unwanted movement and improve the accuracy of your photos.
2) Increased precision – Using this camera will also allow you to shoot with increased precision, which will result in improved image quality.
3) Easier shot selection – With increased stability and precision, it becomes much easier to select the shots you want to take without having to struggle with the camera.