Tech
Which File Format Is Best for Printing?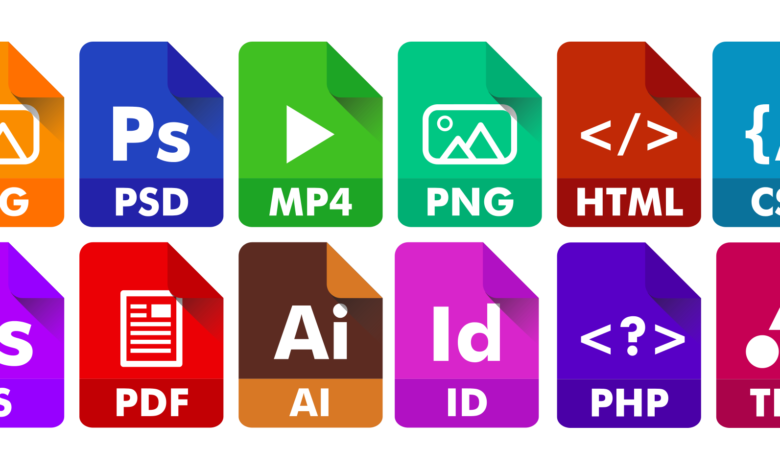 Are you struggling to decide which best print file format you need? With so many options available, it can be overwhelming to determine the best choice for your project. But fear not!
Understanding the pros and cons of each file format can help you make an informed decision. Whether you need to print a photograph, a document, or a graphic, how you intend to use and display your work will influence your choice.
In this article, we'll break down the different types of file formats and their benefits. Keep on reading!
JPEG
JPEG (Joint Photographic Experts Group) is a commonly used file format for images. It is a compressed format, which means that it reduces the file size by removing some of the image's data.
This compression can result in a loss of quality, especially if the image is compressed multiple times. But if your print project has a photograph or a complex image, JPEG is an excellent choice. It has the ability to capture and reproduce a wide range of colors and details.
PNG
PNG (Portable Network Graphics) is another popular file format for image file types. Unlike JPEG, PNG is a lossless format, which means that it does not compress the image data.
This format is best suited for graphics with sharp edges and solid colors, such as logos or text. PNG images are also transparent. This means that they can be overlaid on other images or backgrounds without any loss of quality.
PDF
PDF (Portable Document Format) is a versatile file format that can contain text, images, and even interactive elements. It is an excellent choice for printing documents. It preserves the original formatting and layout, regardless of the device or software used to open it.
If you need to print a document that contains both text and images, PDF is the way to go. Additionally, if you need to convert your HTML file to a PDF format, you can use a tool such as HTML to PDF C#, which can help you convert your file easily.
TIFF
TIFF (Tagged Image File Format) is a lossless format that is used in the publishing industry. It is an excellent choice for printing high-quality images because it supports a wide range of colors and can store multiple layers of data.
TIFF files are also uncompressed. This means that they keep all the original data, making them ideal for editing and processing. Yet, TIFF files can be quite large, which can make them difficult to manage and store.
EPS
EPS (Encapsulated PostScript) is a vector-based file format that is commonly used in graphic design. It is an excellent choice for printing graphics that need to be scaled to different sizes without losing quality.
EPS files can also contain text, making them a versatile choice for printing text and graphics together. However, EPS files can be difficult to work with if you do not have the appropriate software, and they can be quite large.
Discover the Best Print File Format
Choosing the best print file format ensures high-quality results that meet your specific needs. From JPEG and PNG to PDF and TIFF, each format has its own strengths and weaknesses.
By understanding which file format works best for your project, you can save time and effort while producing a print that looks great. So, whether you're printing a document, photograph, or graphic, be sure to consider the pros and cons of each file format.
With the correct file format and a little bit of planning, your print project is sure to be a success! Visit our page for more info!