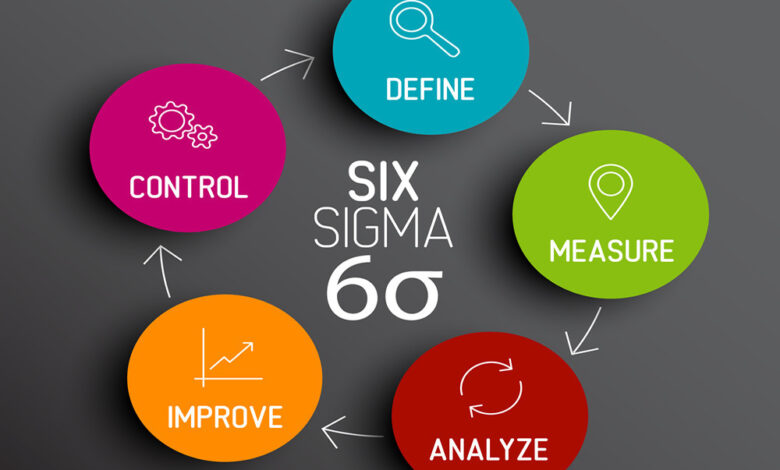 What is the best way to solve that problem, quantify that result, or improve that process? If you're facing any of these concerns, consider considering Six Sigma. But what is Six Sigma?
In this article, we'll discuss the core principles of Six Sigma, including statistics and the DMAIC method. We'll also explore some of the benefits of Six Sigma and some of the most common training paths.
Read on to learn more!
What is Six Sigma
Six Sigma is a quality management approach that uses a set of strategies and tools. It is to identify, measure and improve the quality of processes and products within an organization. It aims to address customer complaints, reduce costs, and improve process efficiency.
Reducing the number of defects and attempts to produce near-perfect products and services. To do this, the dynamics of customer needs, business processes, and other quality issues that may lead to defects must analyze. The approach is on a statistical measure called sigma.
Seeks to identify any variability and defects in product or process design, production, and customer service.
Understanding the Method
The business method is to improve quality and performance within an organization. It involves applying rigorous processes and techniques to analyze and improve existing processes. To have to identify opportunities or threats and reduce waste and defects.
It is to help organizations identify and end problems with existing processes and systems. Also, it improves the quality of services and products and enhances customer satisfaction.
The 5 Key Principles
The Five Key Principles of Six Sigma are essential to maintaining a successful program. They are: defined, measured, analyzed, improved, and controlled. The Define phase details customer requirements and desired outcomes.
While the Measure phase focuses on the collection of data. During the Analyze phase, potential root causes and categorized.
During the Improve phase, solutions are developed, tested, and implemented. The Control phase ensures solutions are monitored and maintained.
The Six Sigma Process of Business Transformation
The approach is to use data and statistical analysis for the label of defects and the performance of improvements. Six Sigma comprises five phases: DMAIC (Define, Measure, Analyze, Improve, and Control). Provides a detailed plan to identify, install, track, and control process improvements.
The purpose is to cut the variation to make the processes efficient and reliable, allowing for significant cost savings to the business. By incorporating Six Sigma corporate training into their operations. Companies can stay competitive and achieve sustainable growth.
Utilizing the Six Sigma Process
It utilizes statistical methods such as DMAIC and PDSA cycles that identify sources of variation and waste. This helps to reduce the cost associated with producing and maintaining products.
The process helps to increase customer satisfaction and reduces costs. Key performance indicators (KPIs) help to progress, identify problems, and track progress. KPAs help to set objectives and benchmark results.
Leveraging Six Sigma for Improved Business Performance
Six Sigma is a beneficial program for improving processes and maximizing efficiency. It has become an integral part of many successful businesses over the past couple of decades. Start processing the advantages of Six Sigma today and you'll be well on your way to greater success and efficiency!
Do you want to find more helpful info? Check out more of our guides on our blog today!