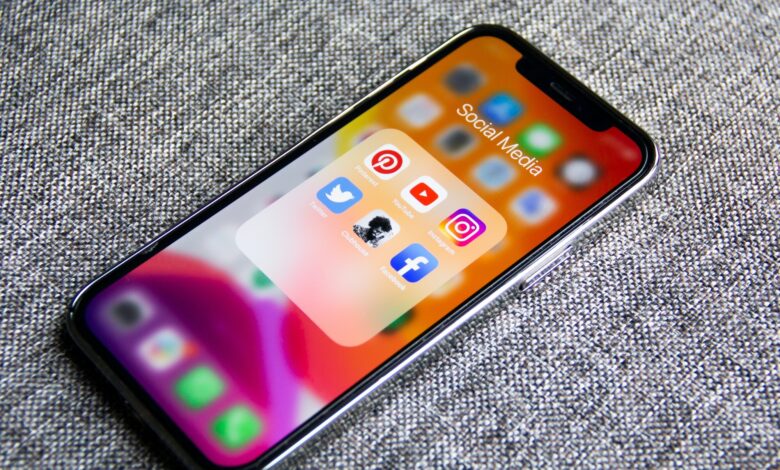 Around 70% of Americans use social media to connect. We spend a lot of time scrolling through various apps, making posts, and engaging with creators. If you have a business, you need to be on social media if you want to be where your customers are.
But what is it about social media marketing that makes it so valuable? Why do businesses take it so seriously? Let's talk about it!
Read on to learn all about the benefits of social media marketing for your business.
There Are So Many Options
This is one of the best things about social media marketing (though some people find it overwhelming). There are plenty of options and more pop-up every year. You never know when the next big social media site is going to show up.
This has several benefits.
First, it allows you to work to your own strengths if you want to limit your marketing. If you know that you excel in short-form video content, you can focus on TikTok marketing, for example.
On the other hand, there's a lot of potential for cross-platform marketing. You can use those same short-form videos that you'd post on your professional TikTok account and post them on Instagram and Facebook as well.
You can also tailor your social media accounts to your target audience. If you have an older target audience, for example, you may find yourself focusing on Facebook marketing over, say, Instagram marketing.
The number of options may seem overwhelming at first, but it's a huge benefit.
It Can Be Affordable
Social media marketing can be expensive, but it doesn't have to be (especially at first).
When you're first starting out, social media marketing can be free. You don't have to invest in paid ads or influencer marketing right away. Some people choose to do this to get ahead, but it's not necessary.
If you're looking for a way to market your fledgling business that doesn't have a marketing budget yet, social media marketing is a good place to start.
When you have more room in your budget, you can work with a digital marketing agency that can help you improve your social media marketing strategy. The cost of paid social media marketing tends to be scalable, so even when you're paying for it, it's relatively affordable.
The payoff tends to be worth the price, which isn't always true for all forms of marketing.
You Can Start on Your Own
If you've just started a business and you're looking for a way to get it off the ground, perhaps even before you've launched it, social media marketing is a fantastic option.
Anyone can start a social media account. Even if you're not an artist, designer, or marketer, you can make your account and post about your business all by yourself. It's ideal to have a marketer, but you don't need one to get started.
You don't need anything but a smartphone to start posting on social media.
Improved Brand Recognition
Are you trying to improve your brand recognition? Social media marketing might be the best idea for you.
When you use social media marketing for your business, every post is an opportunity to get customers to think about your brand. They've gone from seeing it on billboards or commercials to seeing it every time they scroll through social media.
The more often they think of you, the more likely they are to come back and make a purchase (whether they're returning customers or just leads).
Keep your business in front of the eyes of your target audience!
Expanding Your Reach
Social media marketing allows you to expand your reach to people who otherwise would have never found you, especially if you take advantage of trends.
When a song on TikTok is trending, people will see videos of accounts that are using that song, even if those accounts don't otherwise relate to the user. That means that if you choose the right songs, a whole new group of people will see your content.
You can also use this same logic with hashtags and geotags. People looking through those tags will come across your page, and they may turn into interested customers.
There are billions of people on the web. Why limit yourself to the ones who are already seeing your website or traditional advertisements?
Improved Brand Loyalty
When you use social media to connect with your audience, you can improve their loyalty to your brand.
Always remember to keep the "social" in "social media." Interact with your followers, respond to reasonable comments, and answer questions! Do polls to see what your audience wants from your brand.
If someone buys your products and tags you in a post about them, respond or repost it to your own page.
These things might seem small or insignificant, but this type of customer interaction is incredibly valuable for small businesses. When people see that you're willing to engage with your customers on your social media platforms, they'll be more loyal to your business.
Take Advantage of Social Media Marketing
Are you using social media marketing for your business? If not, you're missing out on a lot of helpful benefits! Bring your business into the modern age by working on your social media strategy this year.
You'll improve your reach, improve customer loyalty, and so much more, all for a reasonable price. What's not to love?
For more helpful articles about marketing, business, and more, don't forget to check the rest of the site.