Tech
Data Rooms: When Protecting Documents Meets Corporate Communication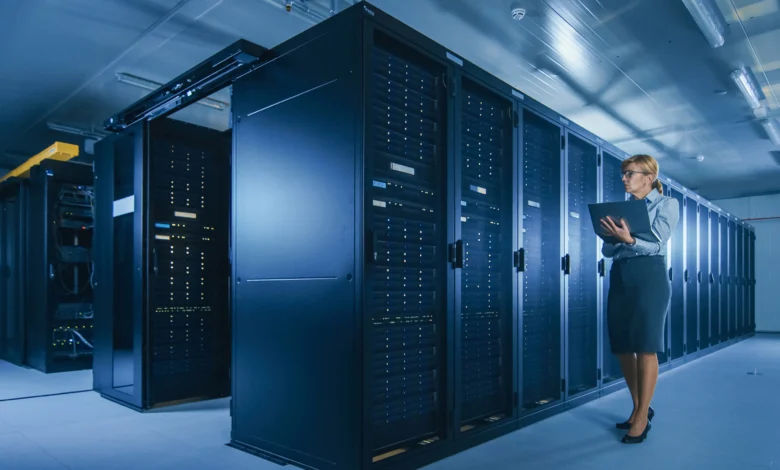 Data Rooms! The modern digital office is no stranger to the demands of managing and sharing sensitive information securely. While this is a critical task for organizations, it doesn't have to take away from productive communication and collaboration. With the help of a data room, companies can maintain their privacy while still allowing for seamless corporate communication.
How to Leverage a Data Room to Improve Corporate Communication
1. Streamline Document Sharing & Accessibility
A data room is a great tool for streamlining the sharing and accessibility of documents. Companies can make sure that only valid users gain access to the information they need. This is so that key stakeholders stay informed and up to date on all matters. The technology also maintains a secure chain of custody over all documents, so that you can easily track and audit any changes or modifications.
This tool may save time and money by eliminating the need for on-site document reviews or hard copies of documents. This allows companies to securely share information with potential investors, customers, suppliers, partners, or other stakeholders — all from one place.
2. Facilitate Discussions About Documents
The software provides an easy-to-use platform for stakeholders to discuss documents and provide feedback. Businesses can create separate discussion boards associated with each document, allowing users to ask questions and respond in real-time. This helps so everyone is on the same page in understanding the details of key decisions or initiatives.
Businesses can create workspaces that allow users to work together on documents in a secure, private environment.
3. Establish a Secure Platform for Collaboration
Set up a data system that provides the perfect platform for secure collaboration within your organization. With the right security protocols, you can verify that only authorized users have access to sensitive information.
Encryption and authentication protocols may protect your data from potential threats, whether outside or internal. These platforms may also help you set up a workflow for projects, allowing you to monitor the progress of various tasks. This allows you to quickly identify any potential issues and address them before they become problematic.
The Impact of Data Rooms on Corporate Communication
Improved Internal and External Communication
Data rooms allow companies to securely store documents in one centralized location, making them easily accessible to both employees and external stakeholders. This may help streamline the communication process, reducing time spent searching for documents or clarifying information.
The software allows both internal and external stakeholders to comment and provide feedback on documents in a secure environment. This may promote more meaningful conversations. Businesses can make more informed decisions and verify that all stakeholders are kept up to date with the latest developments.
Increased Efficiency in Document Management
Data room systems have revolutionized the way corporations manage, store, and share documents. With cloud-based data room technology, businesses can now securely store and share sensitive data with multiple stakeholders. This may help save significant time and resources that would have otherwise been devoted to manual document management. 
This tool allows for real-time collaboration with minimal risk. It provides comprehensive tracking capabilities that show who has accessed documents. You can set it up with access restrictions so that the right stakeholders have access to the right information at any given time. This allows for increased efficiency in document management and collaboration, as well as greater control over who has access to sensitive information.
A Tool for Due Diligence
A data management tool provides businesses with the opportunity to manage and organize due diligence activities more efficiently. Companies can store confidential documents in one secure location, making it easier to manage the due diligence process.
The data platform provides an audit trail that allows businesses to track who has accessed certain documents. All information can be handled responsibly and securely, allowing businesses to maintain compliance with regulatory requirements. Data room platforms enable companies to quickly and easily share confidential information with potential investors, lenders, and other third parties.
Utilize Data Room Technology for Your Business
Data room technology has revolutionized the way businesses manage, store, and share documents with multiple stakeholders. It provides a secure platform for collaboration and helps promote more effective communication. The software enables businesses to maintain control over their sensitive documents and records while potentially increasing efficiency in document management and collaboration.