General
Preparing Your Clothes for Donation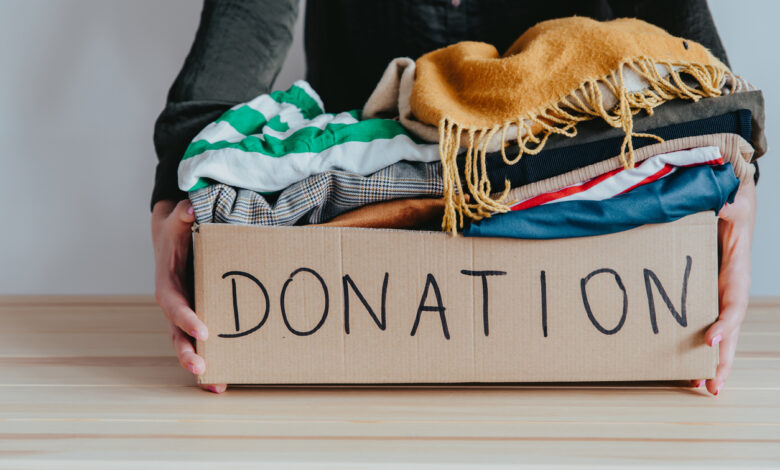 Clothes for Donation! Donating your clothes is a great way to declutter your closet and help people who are in need. Take some time to properly prepare your clothing donation before giving it away. This helps the recipient of your donation be able to fully enjoy and use them. Here are a few ways you can prepare your clothes for donation:
Sort Your Clothing Items
You should inspect any clothing you plan to donate for tears, stains, or excessive wear. If the clothing is in poor condition, it should be disposed of appropriately.
Brand-new items that get mixed with used items may end up being mistakenly given away. Make sure you carefully examine anything you intend to give. Separate clothing into different categories. This could be men's, women's, and children's, or summer/winter. Arrange clothing into piles of similar items, such as dress shirts, sweaters, and pants.
Sorting clothing donations makes it easier for charitable organizations to find clothing that meets their needs and helps the right people. Charities can quickly identify clothing items that can be recycled, given away, or sold to generate funds.
You can use snap seed QR codes on boxes to help them directly see what's inside the box. 
Fold Clothing Items Neatly in a Box
When you're ready to donate clothing, make sure that your items are neatly folded and placed in a box. This serves the following purposes:
Improved storage space: Folding clothing items before donating them allows for more clothing to be packed into a single box.
Easier sorting: When clothing items are neatly folded, it is easier for the people accepting your donations to sort them quickly and efficiently.
Easy transportation: When clothing is neatly folded, it can be easily transported. This makes it easier for those receiving your donations to pick up and transport the clothing without worrying about items becoming disorganized.
Wash Clothing Items Before Donating
Wash all clothing, no matter how clean it looks. Before donating your clothing, you should make sure it's clean. Here's why:
To keep clothing safe: Clean clothing is less likely to spread germs, making everyone safer and healthier.
To maintain clothing quality: Washing clothing before donation keeps it clean and free of stains, dirt, and other messes that can occur during everyday wear.
To prevent clothing odors: Odors can build up over time and linger even after washing. Giving clothing a good wash before donation keeps it smelling fresh when it reaches the recipient.
To be respectful of others: Clothing donations are meant to help those who may be less fortunate. Donating clothing that has been washed is a sign of respect for their clothing needs and shows that you care.
Repair Any Clothing
If clothing is torn or has holes, you can use a needle and thread to make minor repairs before donating it. This will help clothing items look more presentable for those receiving them. It prevents clothing from having to be thrown away.
Do Research Before Donating
Before you donate clothing, do some research about the organization to which you're donating. Make sure that it is a legitimate charity or donation center. Check reviews and ratings online to make sure your clothing donation will be used appropriately. Here are some things to research before donating your items:
Choose a reputable charity: Doing research can help you choose the best charity for your donations. Look for charities with a good track record and are transparent about how donations are used.
Check acceptable donations: Different charities have different rules for donations, so make sure you know what will be accepted before you donate. Some may not accept clothing with stains or rips, while others may specify the clothing they will accept.
Know the tax implications: If you're making clothing donations for tax deductions, research what items are eligible and how much you can deduct.
Doing research before donating clothing helps make sure your donations are appropriately used.
Clothing Donation: Impact Lives by Donating Today
Preparing your clothes for donation is an integral part of making sure the recipient can use them in the best way possible. Taking the time to sort, fold, and wash any item you donate is a great way to show that you care about giving someone else a piece of clothing they can wear and enjoy. Donating clothes is a great way to give back to your community. Take the time today to prepare your donations and show your care.