Lifestyle
How To Communicate Your Wishes to Your Wedding Photographer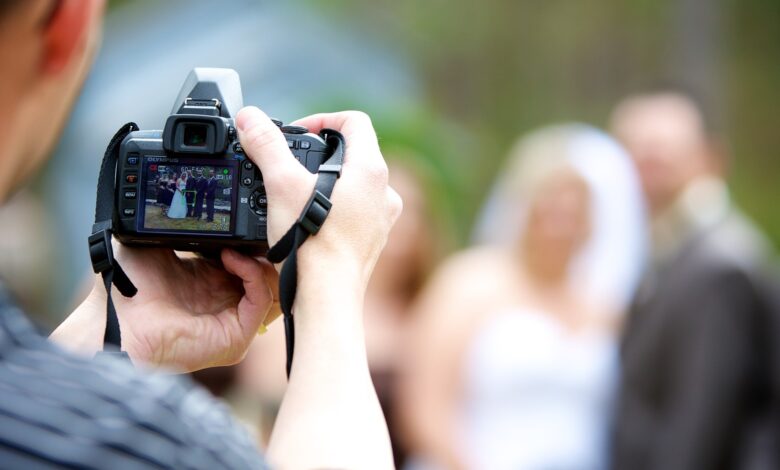 A wedding photographer helps preserve the precious moments of your special day. Effective communication with your wedding photographers will help you get the best photos and have a blast. Here are tips for proper communication with your photographer, including details you should mention:
Tips for Communicating Your Wishes
Communicate well with your photographer to achieve your dream wedding photo gallery. Follow these four tips to let your wedding photographer know what you want and get the best results:
1. Describe Your Goal
Explain to your photographer your wedding vision and expectations. They are experts in the field, but they would like to give you something you will appreciate. Give your suggestions and recommendations, and share photos you have for inspiration.
Be honest and talk about everything important to you. Mention a particular place or a time you want your photographer to capture. Point out anything you appreciate and highlight any style you don't like.
If your wedding photographer clearly understands your vision, they will strive to give you your dream photos. You can also request them to book dream destinations for photography using the Globorati travel app. 
2. Meet Before the Wedding
Meet with your wedding photographers before the big day to get acquainted. Ask about their style to confirm it matches your own. A pre-wedding photo shoot is a good way to get to know your photographer and understand their style.
Your pre-wedding meeting will improve your understanding of each other's personality and desires. You can talk about anything, and you have enough time to solve any issues or concerns before your wedding day.
3. Stay Calm
Stay calm as you talk to your photographer and express your desires. Stress and worry may make it difficult for you to communicate well. Be confident while expressing your desires to allow your photographer to capture them correctly.
Ask questions and give details. Professional wedding photographers should be patient enough to listen and offer sound advice.
4. Listen To Your Wedding Photographer
Communication is two-way: make your wishes and listen to advice. Be open to expert advice as you communicate your wishes.
Listen as your photographer goes over every aspect; they might shed light on something you missed. Pay close attention to every recommendation and idea. Talking and listening to your wedding photographer will help you get your desired outcome.
Details To Communicate Before the Wedding
Providing your photographer with relevant information helps you to achieve the wedding photos you desire. Here are the top four things you should discuss with your wedding photographer in advance:
1. Important Guests and Family Relations
Prepare a list of significant wedding guests and share it with your photographer. Your photographer should know notable family members and anybody you feel deserves special attention. Invite your wedding photographer to your wedding rehearsal, where they can meet most of these people.
Your photographer needs to understand family relations too. Tell them if the bride or groom's parents are divorced and other concerns. This knowledge will help avoid awkward situations during photo sessions.
2. Must-have Pictures
Prepare a list of must-have photos of specific items, people, or décor elements. A list of the necessities will help your photographer capture your dream photos.
3. Wedding Day Schedule
Discuss the full wedding schedule with your photographer. Your wedding photographer must know where to be and when to capture all the necessary details. Tell them about the parking situation so they can be prepared and on time.
4. Venue Lighting
Let your photographer know the lighting conditions at the venue. How much natural lighting is available in the indoor setup? Which types of light will you use during the night party? Some lighting situations may require specialized equipment for quality photos.
Wedding photographers should be able to work in any lighting condition, but planning will be better.
Wedding Photographers Near You
Getting the best photographs for your big day starts with getting the best wedding photographer. Speak to wedding photographers near you to find the one whose taste and personality match yours. Communicate your wishes and everything else for memorable wedding photos.
Proper planning and communication can help your wedding photos turn out right. Your photographer can help you make a photo plan, and you can communicate your style and photo list to make sure you get exactly what you want.