General
A Career Guide on How to Become a Scrum Master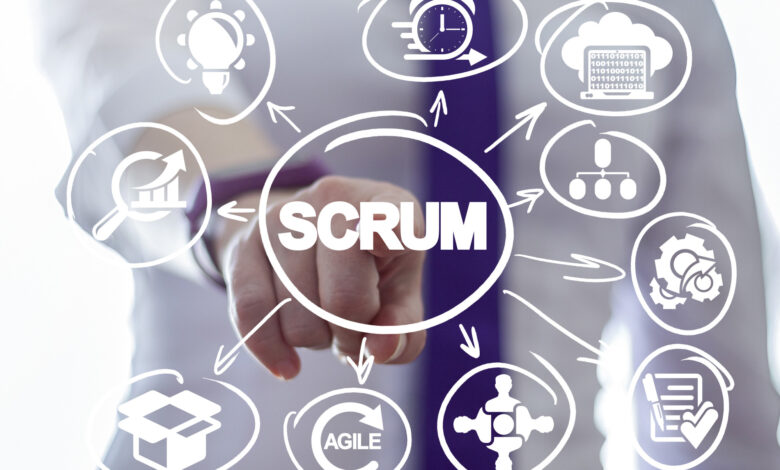 Project management is a vital ingredient that successful businesses need in their arsenals. Using Scrum frameworks allows businesses to learn from past mistakes while finding ways to continue improving. More than 50,000 people in the United States of America work Scrum master jobs, and you can join their ranks if you have the skills and know the proper steps to take.
It's a career path that makes finding a job and making an excellent living easy, and it's worthwhile to consider learning how to become a Scrum master if you're at a crossroads for your future. The good news is that you've found the perfect guide to learning more about the benefits of a Scrum master and the steps to become one.
Keep reading for some beneficial information today!
What Is a Scrum Master?
Scrum Masters are professionals with a range of skills. They act as team leaders when handling projects in a group setting, particularly with an agile project management framework.
Their skills make it much easier to manage the flow of information between team members. You also work as the point of contact for the customer who is paying for the project you're creating. If you love communicating and facilitating with others, choosing a career s a Scrum Master is an excellent path.
Projects fail if the Scrum Master doesn't grasp agile principles and top-notch communication skills. Your training will help you quickly streamline processes to achieve project goals.
How to Become a Scrum Master
Now that you have a better idea of your responsibilities, it's essential to dive into the steps you'll take when seeking Scrum Master jobs. You'll need to build a unique and well-rounded skillset to take the role of the scrum master and run with it. A Scrum Master is a coach, communicator, and leader with Scrum and Agile knowledge.
Here's a look at the road to becoming a Scrum Master.
Practice Scrum Framework
The best way to learn the Scrum framework is to implement it into other aspects of your life. Use Scrum principles to plan a party or event for friends and family. It's a low-risk way to practice your skills and learn to apply them to find a job as a Scrum Master.
Build a Network
Building a solid network through agile conferences is also critical if you're seeking Scrum Master jobs. These conferences are perfect for meeting other professionals and learning about new opportunities. Meeting these professionals is ideal for learning about vacancies and new projects you can tackle with your Scrum Master training.
Grow Your Skillset
You'll find several ways to grow your skillset when you start your journey to becoming a Scrum Master. School is one way to learn the basics of using an Agile framework. Your past career experience could also prove valuable as you work toward finding a job at your dream company.
Online educational options are also worth exploring, especially if you want a flexible schedule to hone your skills. You can use online resources to capitalize on your spare time and build robust project management skills.
The most important thing to focus on is your knowledge of agile and Scrum principles. You don't want to walk into an interview for a Scrum job if you don't know the basics of the job. Working on your interpersonal skills is also a step in the right direction to learning how to become a Scrum Master.
Earn a Scrum Certification
The next step of becoming a Scrum Master involves earning your Scrum certification. This certification represents your knowledge and expertise within the world of project management. You can point to it as a demonstration that you're a qualified candidate for any Scrum Master openings you discover.
The process starts when you complete Scrum Master training and take an exam. It's wise to consider online classes to become a certified Scrum Master.
Take a Scrum Course
Finding an officially recognized Scrum Master course is another way to find a job as a project manager. Some courses have prerequisites that you'll need to meet, so look at your course options and find the one that stands out to you. From there, take steps to meet all the requirements to enroll and take the course.
Register for the Exam
After the course ends, you'll need to register for the exam to determine if you've earned the title of a professional Scrum Master. Most online options allow you two attempts to pass the exam for the same fee, so you face less financial risk when taking this path.
Study Like Crazy
Choosing a career as a Scrum Master requires you to study like crazy. You don't want to put in a ton of work only to fall short when you take the exam. Study diligently and focus on what you've learned about Scrum principles through your courses and training. Taking the proper steps to prepare is the first step toward success.
With hard work and a little luck, there's no reason why you can't pass the Professional Scrum Master exam with flying colors. Upon passing, you'll receive a PDF of your certificate that you can display. Keep in mind that you'll need to renew your certification every two years.
Start Finding a Job
Now that you have an arsenal of knowledge and skills for Agile planning, it's time to market yourself and find a job as a Scrum Master. Highlight the certifications you've earned and the experience you've gained when reaching out to your network about openings. It's the most effective way to learn how to become a Scrum Master.
Find Your First Scrum Master Job Today
Learning how to become a Scrum Master is only part of finding top Scrum Master jobs. The process starts with Scrum Master training and implementing the Agile framework into your daily life while also building a network of professionals. Find the certification program you want and study like crazy, and you'll earn the title of Professional Scrum Master in no time.
Are you ready to improve your life and job prospects? Check out the rest of our blog content to take the proper steps toward a brighter future today!