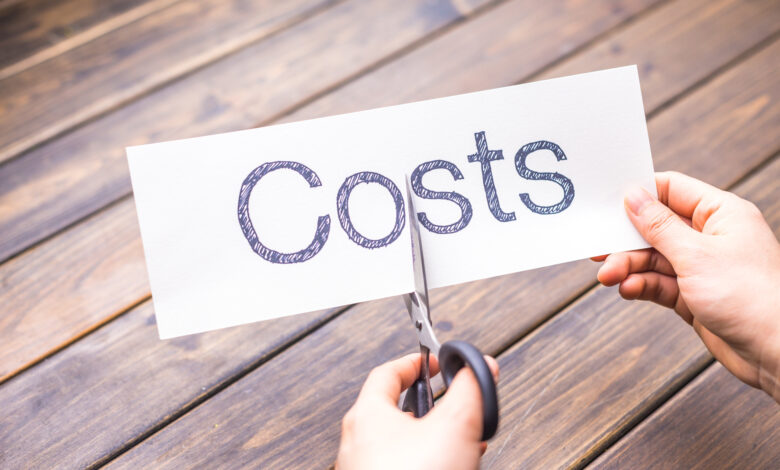 Owning a restaurant can be a beautiful thing. But behind the glamour and excitement, there is so much hard work, competition, and sacrifice to make your business succeed.
So when you look at your growing food and labor costs against a static customer base, it can cause mixed emotions. But it doesn't mean you have to call it a day and throw in the towel.
Here's a look at how you can reduce the cost of running a restaurant.
1. Reduce Staff Turnover
One of the most effective ways to reduce staff turnover is to create a positive work environment. This can be done in a variety of ways. Make sure your employees feel valued and respected, have social activities like team-building exercises, clear communication, and enforce consistent policies.
Having a strong managerial presence in the restaurant can help set the tone for a positive work environment. Having well-trained shift leaders who can guide their teams can also help create a strong working bond among the staff.
2. Monitor Hourly Wages and Overtime Hours of Employees
You can do this by utilizing employee management software that allows you to track hours, wages, and overtime. By having all the information in one easy-to-access and organized system you can ensure that your employees are not overworking themselves. Also, to ensure that you are not paying out too much in overtime.
You should establish clear policies and regulations from the get-go. This will let each employee know the expectations of their work hours and the consequences of not following them.
3. Offer Incentives to Staff to Increase Productivity
Another suggestion for lowering restaurant expenses is to offer incentives to staff to increase productivity. Small rewards such as employer-provided meals can make a big difference in staff morale. This will make them more likely to go the extra mile to improve service, reduce waste and upsell menu items.
Restaurant owners should also provide clear, concise feedback to staff on performance and what is expected of them. By providing regular bonuses or small gifts such as gift cards, restaurants can draw new staff to the business as well as keep long-term staff.
4. Schedule Staff
Use the 24/7 schedule to assign your staff enough hours based on the needs of your restaurant and their availability. This requires flexible scheduling and understanding the different skill sets and preferences of your staff.
Work with employees to meet their needs while also tending to the needs of your business. Maximize efficiency and productivity by delegating tasks in smart ways that reduce excessive hours and help with cost savings.
5. Embrace Modern Technologies and Automated Systems
To reduce labor costs in your restaurant, it is important to embrace modern technologies and automated systems. Having an online ordering system can help speed up transaction time, reduce errors, and ensure orders are accurate. Automating the kitchen or back-of-house operations can help reduce the need for manual data entry, saving time and labor costs.
Also, using equipment like dishwashers that can make work easier and faster is very much helpful. Check out these under bench dishwashers for faster dishwashing.
Reduce the Labor Costs in Your Restaurant Today
Lowering labor costs in your restaurant can help to ensure your profits stay strong. Taking the time to implement small changes can make a big difference in the long run. To get started, take the time to calculate your labor costs, look for areas of opportunity, and create strategies to reduce costs.
For more tips and advice, check out the rest of our blog. We've got tons of helpful articles for you to see first-hand!